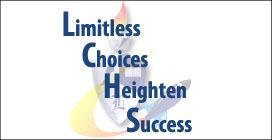 Our Mission:
Limestone Community High School has the responsibility to provide a contemporary education for its student body so those students may become independent and productive life-long learners capable of functioning in a global society.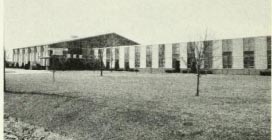 Brief History:
Prior to the 1950's, Bartonville area high school students attended either Peoria or Pekin schools, and the decision was made in 1949 to build and operate a community high school district. Limestone Community High School first opened its doors on October 14, 1953. Several building additions were added in 1959, 1966, 1999, and 2022.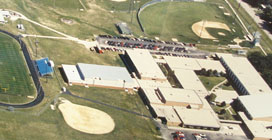 Our Campus:
LCHS is located in Bartvonville, IL just south of the Greater Peoria Regional Airport. Our facility covers over 190,000 square feet of land, and sits on a beautiful 77 acre campus. Our athletic fields surround our building, including Frank Leach Football Stadium and the N.T. Endsley Sports Complex of tennis courts, softball diamonds, and soccer fields.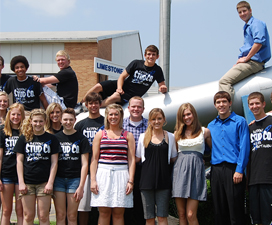 Academics:
Limestone Community High School offers over 280 courses in eleven academic and vocational departments. The college preparatory program is highlighted by an entire sequence of enriched classes for enriched students in the areas of English, mathematics, science, and social science. Other courses for the student seeking an academic challenge include AP Calculus, sociology, psychology, humanities, and law. Four years of study in one of Limestone's two foreign languages (Spanish or French) are also recommended for college-bound students.
Limestone Community High School articulates its career and technical education courses so that a student can continue at Illinois Central College in business management, computer applications, childcare, food service, commercial art, printing, auto mechanics, welding, computer-assisted drafting, carpentry, and machining. These career and technical education departments participate in the Illinois Tech Prep program, which encourages students to take additional years of math and science beyond the regular high school requirement. Cooperative work experience classes are available to upperclassmen who want to gain valuable work experience on the job site while still enrolled in high school.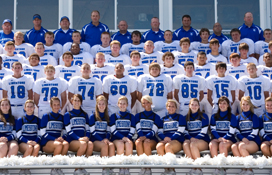 Athletics:
Limestone offers a complete assortment of both boys' and girls' athletic teams is available to students. Fall sports for girls consist of volleyball, tennis, cross country, and golf, while boys' sports include football, cross country, golf, and soccer. Winter sports are girls' and boys' basketball, wrestling, and competitive cheerleading. Spring sports include softball, soccer, and track for girls, and baseball, tennis, and track for boys. Rocket athletes compete in the Mid-Illini Conference against Canton, Dunlap, East Peoria, Metamora, Morton, Pekin, and Washington. Teams and individuals from Limestone Community High School have advanced and placed in Illinois High School Association tournament competition throughout the years.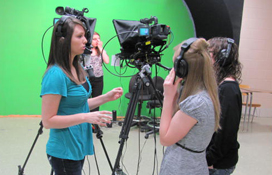 Clubs and Activities:

The performing arts cocurricular activities include the LCHS Marching Rockets, who participate in a tour of parade and field competitions throughout the fall, our annual Madrigal Dinner production, which is renowned for its professional sound, elaborate décor, and bountiful banquet, and our Fall Play and Spring Musical, which showcases our student's various talents. Other performing arts include several choirs, concert band, jazz band, marching band color guard, and LCHS dance team. All of these groups perform at a variety of concerts and recitals. Other academically oriented activities include Limestone's speech team, the Limelight newspaper, the Amulet yearbook, Student Council, National Honor Society, Scholastic Bowl, Key Club, and many other clubs and organizations designed to give our students a well-rounded education